Recent Projects
Priest Patio and Prayer Garden
A donation to the Foundation in 2021 from a thoughtful and generous family enabled the creation of a new patio for the priests located between the church and the rectory. The work involved the installation of a cement patio and fencing, the purchase of patio furniture and a fire pit, and the construction of a new doorway to provide direct access to the patio from the passageway between the rectory and the church. The priests now enjoy access to a peaceful, private outdoor space, perfect for quiet prayer, reading or informal gatherings.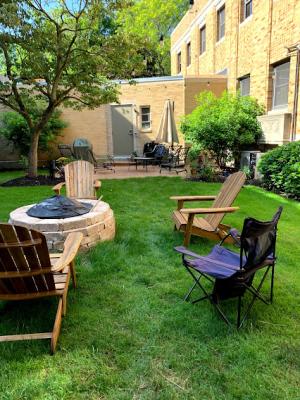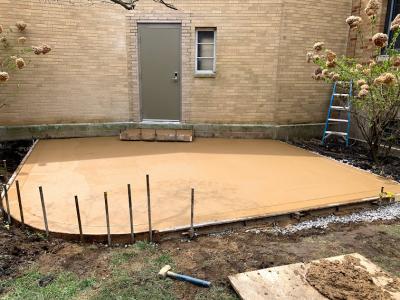 Lights, Camera, Action: 2021 #weGiveCatholic
The 2021 #weGiveCatholic campaign focused on raising funds for the "Lights, Camera, Action" effort to complete major upgrades to the audio, visual and lighting systems in Zwisler Hall. The #weGiveCatholic effort brought in more than $21,000 from 100 donors, thanks to the generosity of our community. Since the planned upgrades are very costly, the 2021 #weGiveCatholic donations will be combined with funds raised at the 2022 St. Sebastian Spectacular for the "Lights, Camera, Action" effort. Thank you to everyone who made a #weGiveCatholic donation to get the effort off to a great start! Details of the completed work will be included in the 2022 annual report.
Original Church Bell Tower Repairs
There are two bell towers on our campus: one that soars high above the current church building, and one that rises more modestly above the original church building, now known as Zwisler Hall. The original bell tower was solidly constructed, in part because it once housed the massive bell now located near the school's flag pole in a grassy area along Mull Avenue. In recent years however, our sturdy original bell tower began to deteriorate, requiring significant repairs to the brick and cement work. Thanks to several generous donations to the Foundation, this work was completed in early 2021.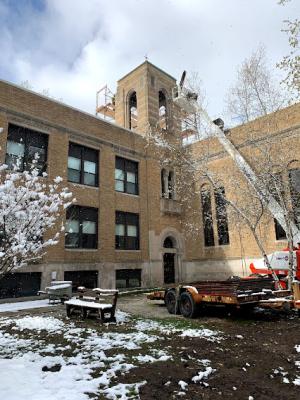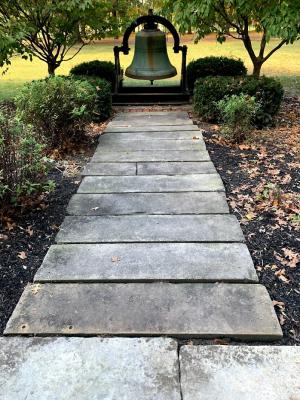 Click here to go to the Foundation Through the Decades pages, where Foundation projects from the last 50 years are featured.