The young adult group at St Sebastian Parish is open to all Catholics between the ages of 20 to 35.
Realizing the importance of the faith and the need for good Catholic friends, this group focuses on enjoying life more fully because of our faith.  We study Sacred Scripture, learn the teaching of the Church, and read from various Catholic theologians and authors.  
We participate in social activities for our local community and for those abroad.  We have fun and eat.  Simply put, we enjoy the gift of life and one another through Jesus Christ.
Mission Statement
The mission of this young adults group is to strengthen our walk with God through group study and discussion as well as through growing in Christian friendship and encouragement. By growing ever closer to God, we strive to be lights for Him in the world both through our words and especially through our example.
Fall Hike
Join the Young Adult Group for a Fall hike on Sunday, October 30th at 3PM.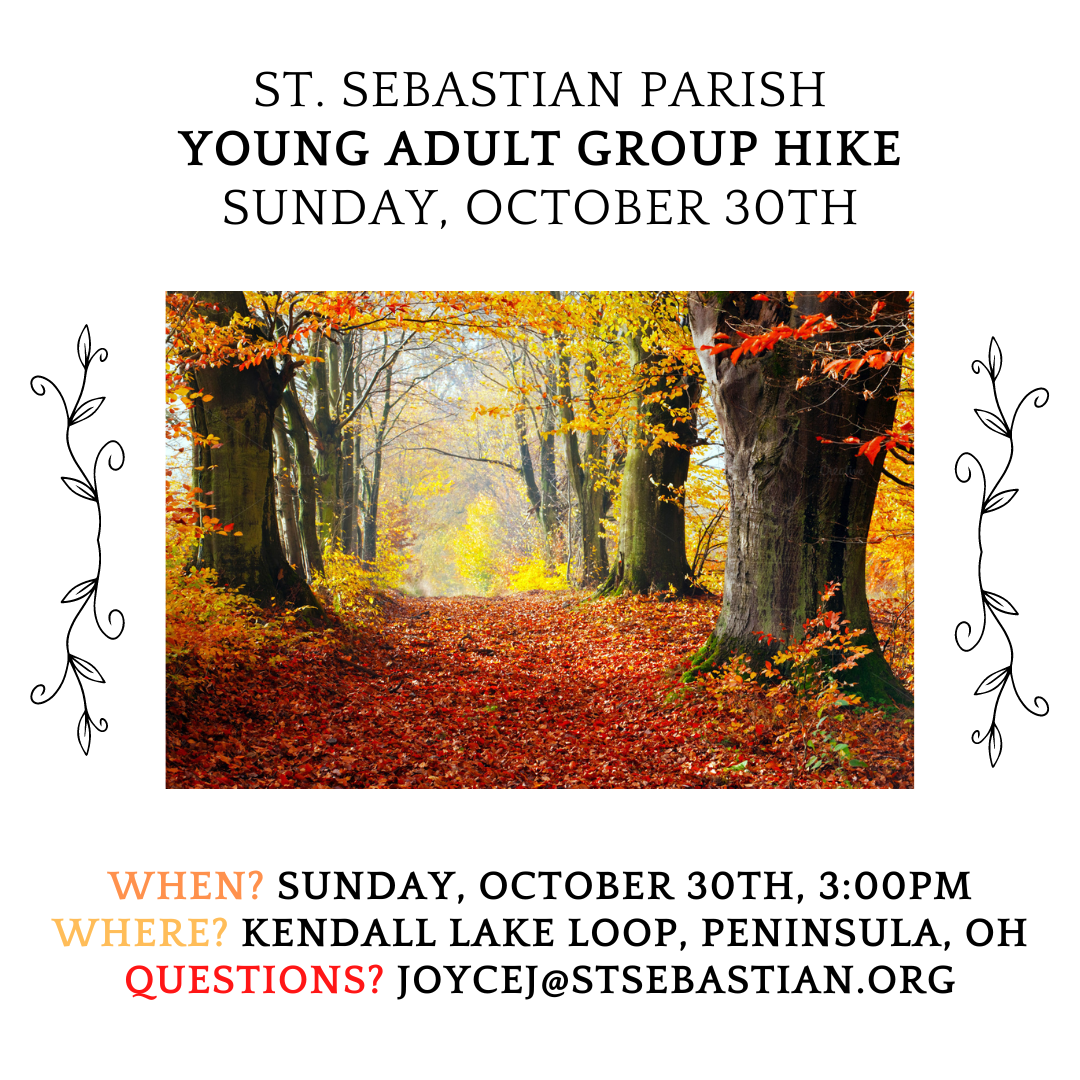 Book Study
For more information regarding the Young Adult Group please contact John Joyce, St. Sebastian Parish Coordinator of Young Adult Programs at joycej@stsebastian.org or 330-836-2233.